So, uh… I intended to have a giveaway on Kobo, Barnes and Noble, and Apple books… but Amazon price-matched me. Hey, I'm cool with that! As a freebie, my book is pretty popular. Like, #4 in Science Fiction Anthologies (Kindle Store) and #10 in Fantasy Anthologies and Short Stories. It was #3 in SF Anthologies a few days ago.
(Also, Amazon detected I was writing this and dropped my rank to 7 and 11. LOL!)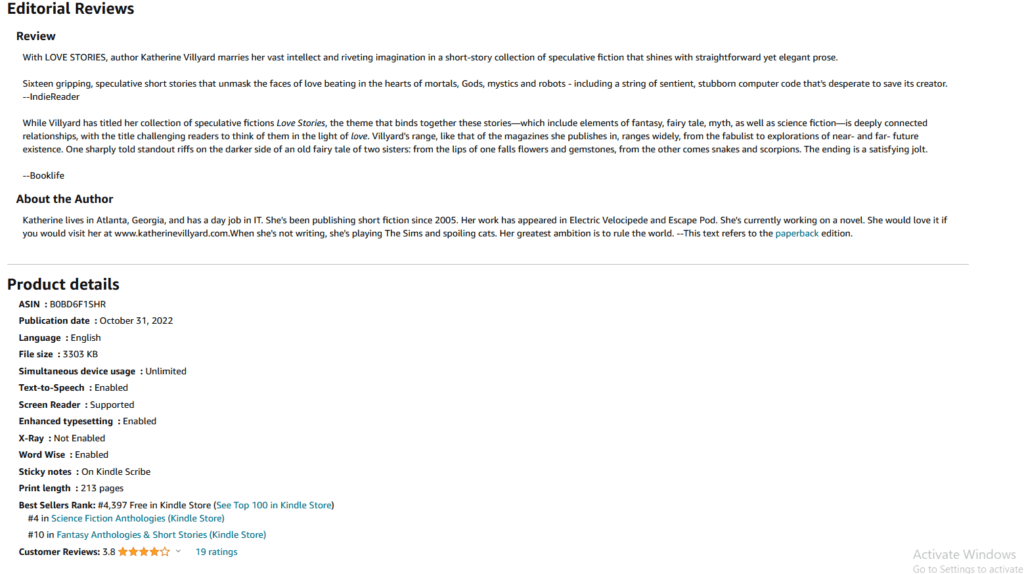 Seriously, when do I brag that I was #3 or #4?